Tuesday 12 May 2020
•
Other
We are finishing our 7th week of lockdown, about to enter our 8th. I feel like we've all accepted this weird new 'normal' and are just trying to fill time with productive and not so productive things to do and with at least another two weeks to go, I think some people are starting to scratch around for things to do...
... So on the not so productive side of things, this is where, I, the queen of all things Netflix/ Amazon Prime/ Disney +, can lend a hand. Below, find my top picks (without spoilers of course!) for lockdown...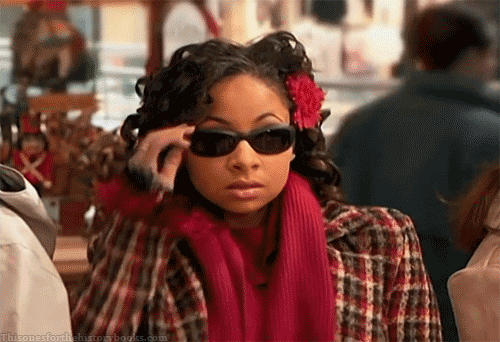 Disney +
Disney really hit the big time with this release, and to be quite honest, I've done so much binge watching nostalgic programmes since it was released. Definitely worth the £5.99 a month.
Never Been Kissed
One of my favourite films of all time, a classic which sees a once-geeky reporter go undercover at a high school, with a little help from her brother. Throughout the film Josie really comes into her own and builds her confidence for the final scene. An absolute corker.
The Parent Trap
Let's be honest. The Parent Trap was an absolute staple film as a kid. Two girls, from completely different backgrounds, go to summer camp, unbeknownst to them that they have a twin. Cue, hijinks and mischief galore.
10 Things I Hate About You
Another one of my favourite films, and it also has the late, great Heath Ledger in it (RIP). The opening title song is actually, my jam.
That's So Raven
.... I'm having a vision! And it's of you choosing That's So Raven to binge watch. It never fails to make me LOL. I also ship Raven and Devon 5ever.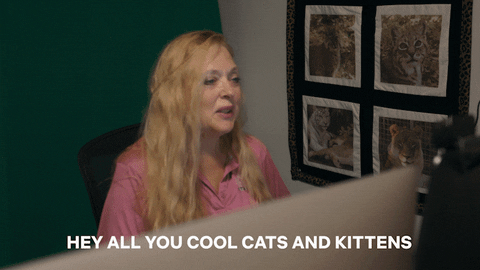 Netflix
Tiger King
There will be no synopsis for this title. Except for the following words:
Carole Baskin.
Killed her husband, whacked him.
Can't convince me that it didn't happen.
Fed him to tigers, they snackin.
What's happenin.
Hotter Than Hell
This is the ultimate trash programme, but it's one that you can't ignore. Once you watch one episode, you're hooked. So bad, it's good.
Any Bring It On Movie
Another childhood staple. I loved all the Bring It On movies when I was younger. I recently realised the majority are on Netflix so I've spent a good few hours watching and wishing I was flexible enough to do half the cheerleading moves they do.
Audrie & Daisy
I found this documentary heartbreaking and insightful all at the same time. I really do think that people need to realise what they do/ say has serious ramifications and can really cause damage. It's a hard watch, but, I would recommend watching, for sure.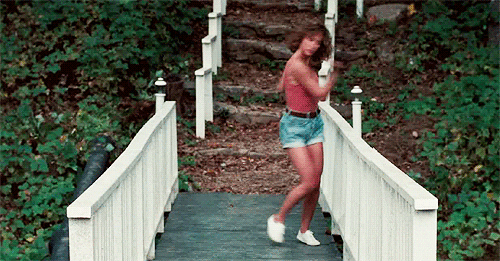 Amazon Prime
One Tree Hill
Is it even lockdown if you haven't binged One Tree Hill? I don't think so! My favourite seasons are 1 through 4 definitely. I prefer the high school phases (and with those which had my one true love, Chad Michael Murray in), post season 6, I do think it loses the plot a little, but I still enjoy watching it.
2 Broke Girls
I always watch 2 Broke Girls if I just fancy a bit of light hearted comedy. I just love how they handle situations, the innuendo and the humour!
Dirty Dancing
I only recently watched this for the first time, and I ABSOLUTELY LOVE IT. I need to watch it again, even though I only watched last week!
Secret Diary of a Call Girl
This is a proper throwback to my school days, I loved this programme. I love Billie Piper to be fair, so I always enjoy watching this SDOACG (for short).
What have you been watching recently? I'd love to know!
XOXO Molly
PS. Please note that the gifs were sourced from
Giphy
.
Once again, I've teamed up with
Mermaid Gin
to bring you a full review of their finest original Mermaid gin!
As mentioned in my review of their beautiful Mermaid Pink Gin, I am by no means, a gin connoisseur but I do have a strong appreciation for a good gin! Without further ado, let the review commence!
The Mermaid Gin is the Isle of Wight Distillery's signature gin. The name is inspired by one of the botanicals within the gin, rock samphire. Rock samphire is locally known as 'Mermaid's Kiss'. Rock Samphire is often found clung to cliffs surrounding the Isle of Wight and marks the high tide line on it's beaches.
Notes which are also found in Mermaid Gin are Boadicea hops, juniper, coriander seeds, fresh lemon zest, grains of paradise, angelica, liquorice, orris and elderflower
. With no added sugar, and the fact the gin is both gluten free and fully vegan means that it is very inclusive!
Much like the Mermaid Pink Gin, the bottle is also plastic-free and 100% recyclable. The distillery has worked hard to eliminate plastic and bubble wrap, plus plastic sealing tape from its production processes. I'm a big supporter of the fact that lots of care has been put into creating a fabulous gin whilst also ensuring the packaging is less harmful to our oceans and environment. Every factor has been thought of!
I really enjoyed the taste of this gin, it wasn't synthetic tasting which is what I find a lot of gin's taste like. I'd definitely recommend it, for the taste and for the beautiful recyclable packaging! Based on the amount of care which has gone into the product and packaging alike, I do think it is worth a slightly larger price tag of £37.75! You can buy your own bottle at Master of Malt, John Lewis and Partners, or one of their other stockists!
Have you tried Mermaid Original Gin before? I'd love to know your thoughts!
XOXO Molly
PS. Please note, Mermaid Gin have sent me this bottle, free of charge. However, all thoughts and views are my own honest opinions.